Crosby

SKU:

CSB 2201

Colorway:

GOLDEN ROD

Category:

Upholstery

Material:

Polyester/Polyester Blend

Collection:

Woven Upholstery

Rendering: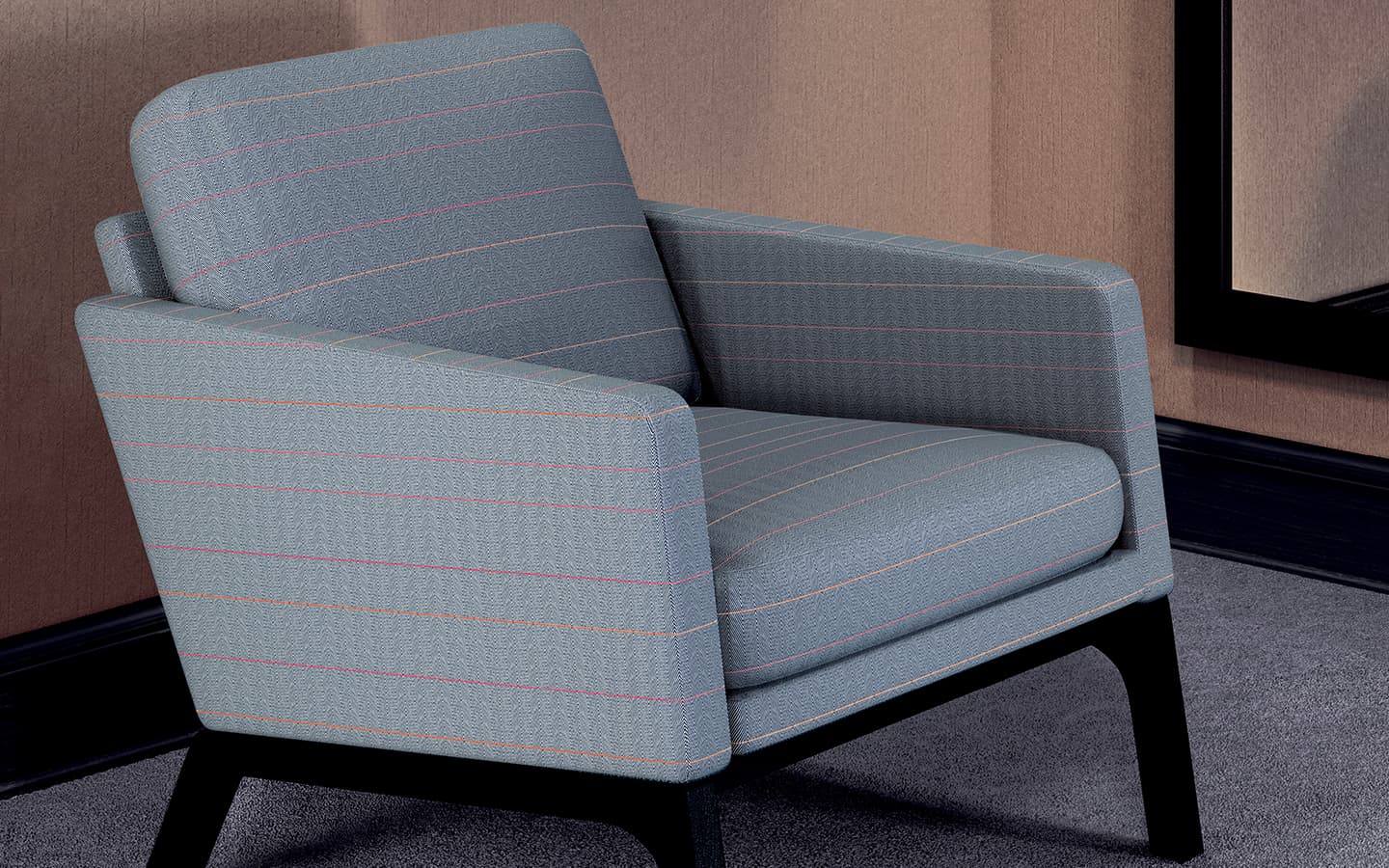 Finish

:

GreenShield® spill- and stain-resistant treatment

Weight

:

10.01 oz per linear yard

Repeat

:

1.13" H x 12.86" V

Wet and Dry Crocking

:

Passes AATCC 8--Wet: Grade 4.5;

Breaking Strength

:

Seam Slippage: Passes ASTM D5034--Warp: 331.0 lbs

Abrasion

:

51000 double rubs, Wyzenbeek

Pilling

:

Passes ASTM D3511--Grade 4

Seam Slippage

:

Passes ASTM D4034--Warp: 16.0 lbs — Passes ASTM D4034--Weft: 16.0 lbs

Colorfastness to Light

:

Passes AATCC 16--Grade 4 @ 40 hours

Flame Resistance

:

Passes Cal TB 117-2013, without flame retardant, Passes NFPA 260/UFAC

Cleaning Code

:

W-S = Clean with either a water- or solvent-based agent

Product contains 17.0% post-consumer recycled content, Product contains 31.0% pre-consumer recycled content

Free of halogenated flame retardants, heavy metals, PFC/PFOA/PFOS, phthalates (BBP, DBP, DEHP, DIDP, DINP, DnHP, DnOP), solvents
A moisture barrier can be added to this textile. The minimum order is one bolt, in increments of full bolts only. Please call Customer Service at 800 347 0550 for details.
Crosby
Inspired by Scandinavian blankets and classic men's suiting, this woven polyester textile is named for Crosby Street in NYC's Soho, where unique boutiques and haberdasheries thrive.
WG Design Studio enlarged the always fashionable herringbone-twill weave to a scale tailored to upholstery, for stylish interior seating.
A mix of urban neutrals with a warm tendency, plus a luscious "Raspberry", have a slight sheen and are punctuated with pin stripes in neon-like colors, lending a sportswear influence.
It's GreenShield® finish, certified as a low fluoro-carbon treatment, provides water and oil repellancy, and superior stain resistance.