Gamma

SKU:

GAM 1731

Colorway:

JASPER

Category:

Upholstery

Material:

Polyolefin/Polyolefin Blend

Collection:

Woven Upholstery

Rendering: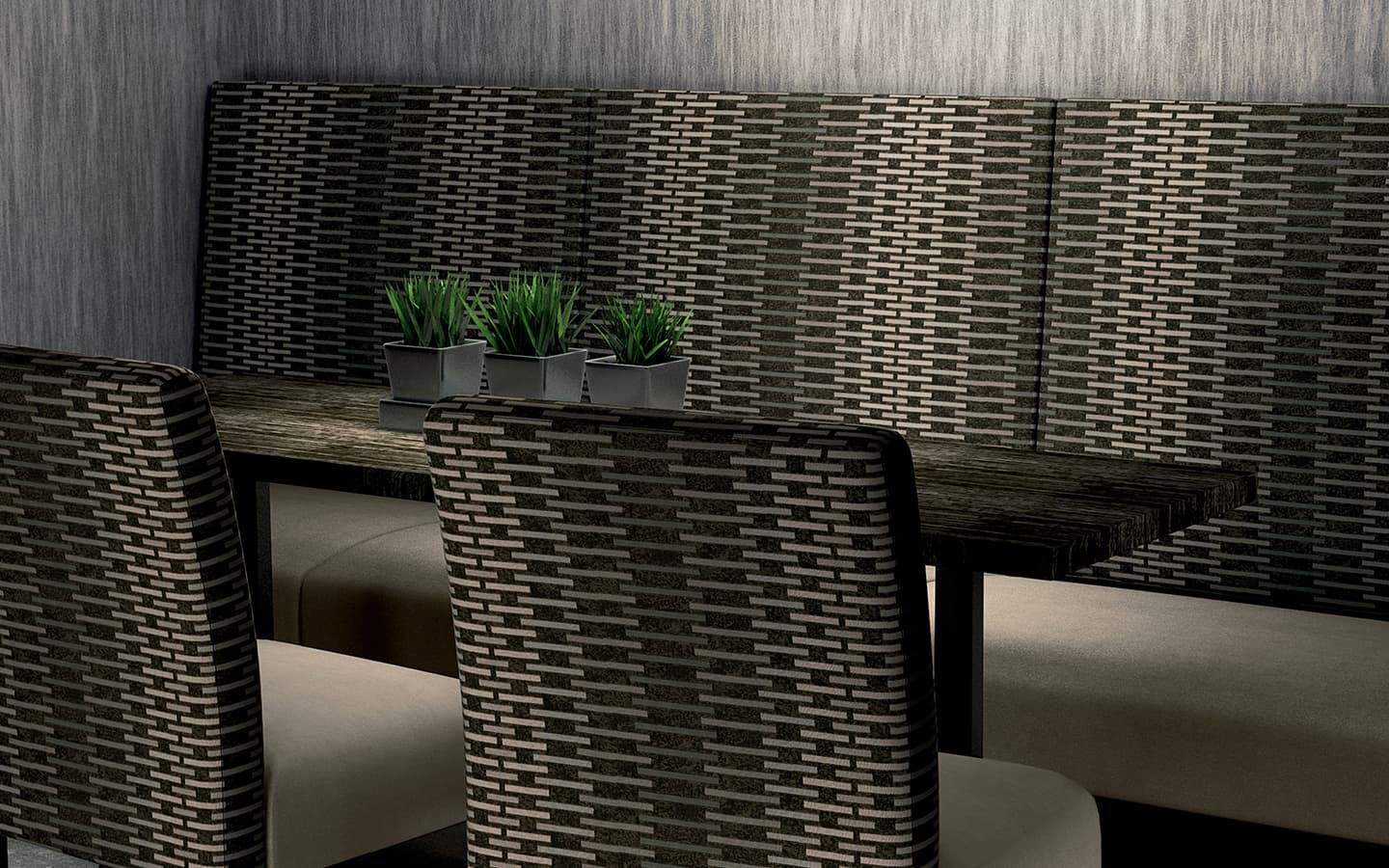 Content

:

78% Bella-Dura® Solution Dyed Polyolefin, 22% Nylon

Finish

:

GreenShield® spill- and stain-resistant treatment

Weight

:

14.17 oz per linear yard

Repeat

:

1.0" H x 17.25" V

Wet and Dry Crocking

:

Passes AATCC 8--Wet: Grade 4.5;

Breaking Strength

:

Seam Slippage: Passes ASTM D5034--Warp: 224.0 lbs

Abrasion

:

60000 double rubs, Wyzenbeek

Pilling

:

Passes ASTM D3511--Grade 4

Seam Slippage

:

Passes ASTM D4034--Warp: 54.0 lbs — Passes ASTM D4034--Weft: 19.0 lbs

Colorfastness to Light

:

Passes AATCC 16--Grade 4 @ 200 hours

Flame Resistance

:

Passes Cal TB 117-2013, without flame retardant, Passes NFPA 260/UFAC

Cleaning Code

:

W-S = Clean with either a water- or solvent-based agent; a diluted bleach solution can be used

Product contains 78.0% post-consumer recycled content,

Free of halogenated flame retardants, heavy metals, PFC/PFOA/PFOS, phthalates (BBP, DBP, DEHP, DIDP, DINP, DnHP, DnOP), solvents
A moisture barrier can be added to this textile. The minimum order is one bolt, in increments of full bolts only. Please call Customer Service at 800 347 0550 for details.
Gamma
Solid color bars of varying widths are superimposed on an organic textural weave, giving a 3-D quality to this Bella-Dura® and nylon blended upholstery textile. Varying shades of high-frequency colors are featured in four of the items, with combinations of Lime/Teal/Blue, Periwinkle/Mauve/Indigo, Apricot/Orange/ Cherry, and Ocher/Amber/Olive. The balance of the colorways are nuanced neutrals in warm and cool grays of varying contrast. With the durability, stain- and water-repellance, and colorfastness of Bella-Dura, and the resiliency and abrasion resistance of nylon, this fabric is well suited for furniture, whether in corporate offices or restaurants.
This upholstery textile can be cleaned with a 1:5 bleach to water dilution.