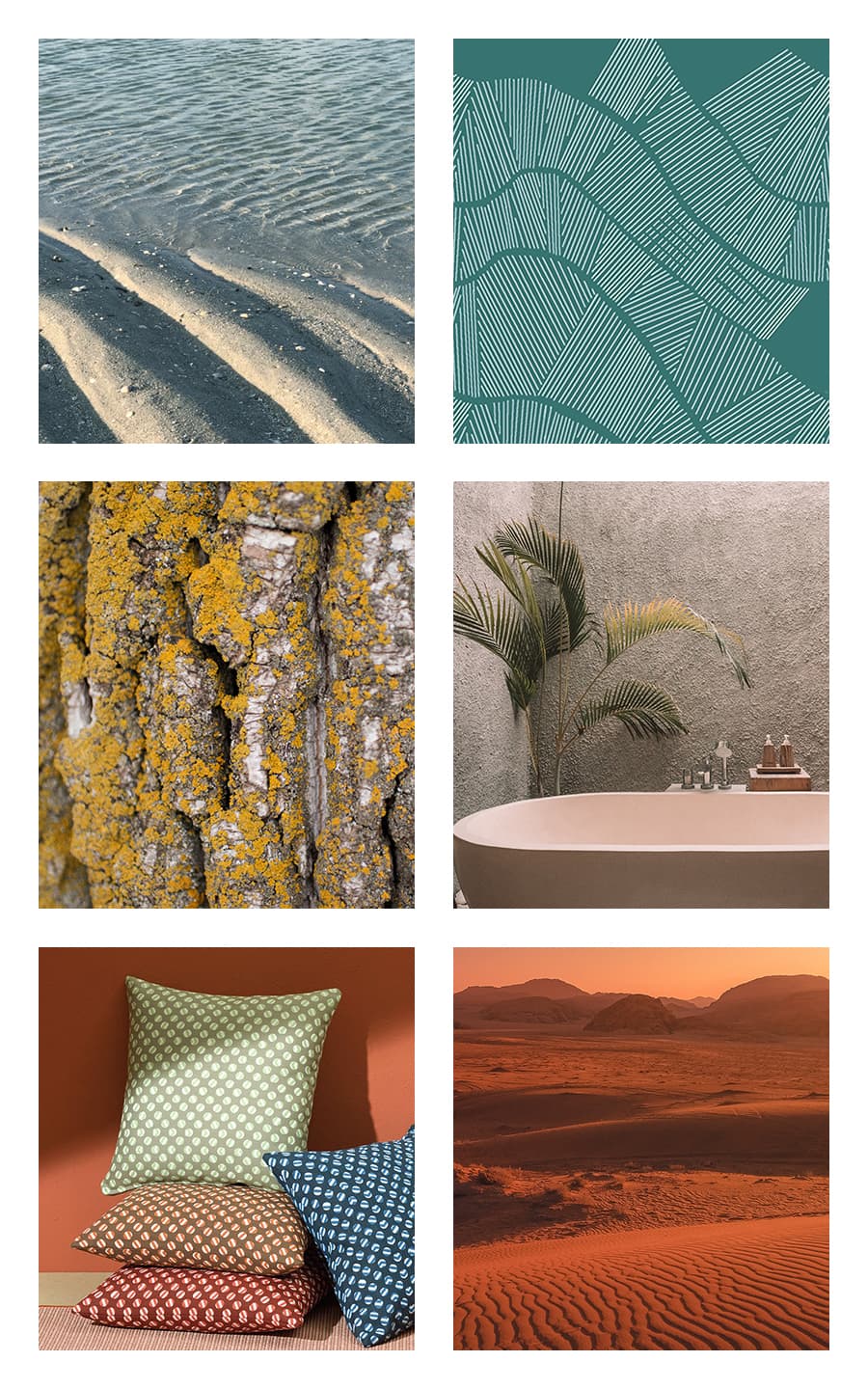 As human beings, adaptation is a key ingredient to survival. Over the past year, we have managed to adapt to a different way of existing—even enjoying the level of comfort it has provided. When people are reintroduced to the spaces they once inhabited, designers must take into consideration how a person feels when reentering. Is it warm? Is it inviting? Does it make someone feel safe? These are just a few of the assessments to be made. We look to the home as a place of sanctuary and now, more than ever, there's a need to instill a sense of calm and comfort in the places we work in.
Tying together biophilic and emotive design, we continue to see how natural elements have a major impact on the level of comfort someone feels in a certain environment. Materials with the feel of natural fibers and tactile textures create a sense of connection between human beings and objects. As such, there is a desire for supple textiles that are soft to the touch, while also being easy to clean and disinfect. Having learned to live more simply, patterns with organic shapes, variegated weaves, and a handcrafted look will help translate this concept visually.
Soothing earth tones will bring a sense of calm and tranquility to a space. There is nothing daunting about a pale pink accent or a mint green wall. Color and lively patterning still have a place. However, the emotional impact of the past year must be considered, and soft materials and natural hues will dominate.
Some of the Wolf-Gordon textiles recently introduced amplify these sentiments. Nakata, Stroma, Gabrielle, Watson, and Dorset are just a few of the many upholstery fabrics you can find in our offering. View our entire upholstery collection or select the pattern, style, material, or color you're looking for by using the filters on our website.