Nakata and Stroma were borne of a Wolf-Gordon Design Studio focus on designing with Nature. Inspired by exhibitions during 2019 in Milan and New York, which analyzed themes of "Broken Nature" (Milan Triennale), "The Marvels of Nature" (Palazzo Reale), and "Nature: Collaborations in Design" (Cooper Hewitt), the Studio reflected on how these current themes could impact our product line. Two new high-performance fabrics were then developed celebrating the wonder of Nature, from dramatically different viewpoints.
Influenced by Gaia—the Greek goddess that represents a personification of the Earth—our design studio researched trees and plant life during the development process. Using wine vineyards as a starting point, line drawings were created based on the meandering patterns. The drawings evolved from linear trails to an all-over pattern. When interpreting the design into a woven fabric, solid lines seemed too overpowering, so they were replaced with a stitched effect. The result is Nakata, a graceful organic pattern woven in durable polyester.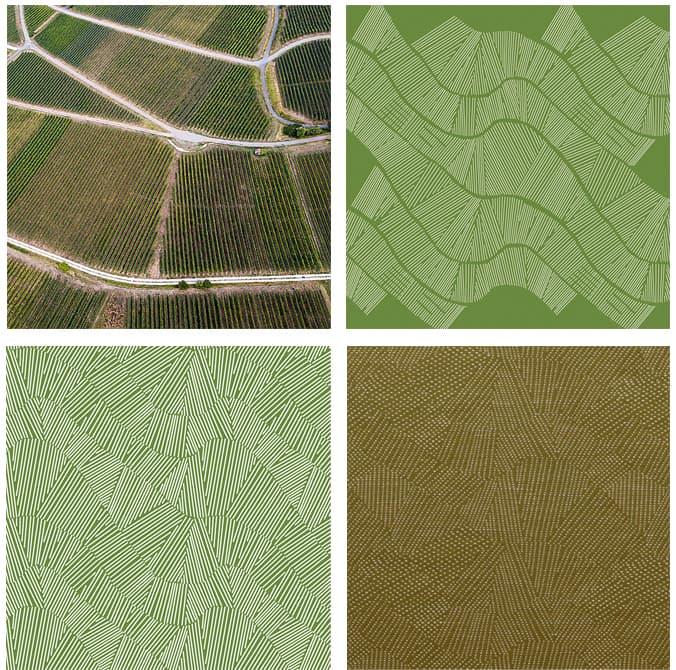 Where Nakata takes a macro view of vineyards, Stroma evolved from a micro view of a petrified wood fragment. The cellular structure of wood seen under a microscope has a lace-like effect that we sought to emulate. By constructing the textile with twisted float yarns in a mesh pattern bound to a tightly woven ground, Stroma has a delicate appearance, while maintaining ACT performance standards.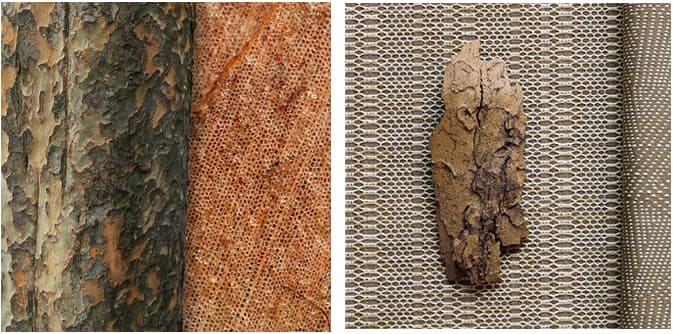 The palettes of both designs are compatible and manifest contemporary sensitivity to Nature with earth tones, aquatic colors, neutrals, and warm harvest colors.