Frank Tjepkema's provocative work is found at scales as different as jewelry and landscape, and is installed in venues from galleries to airports. Since founding his studio, Tjep., in 2001, the Amsterdam-based designer's projects, such as Bronze Age Furniture, Recession Chair, Bling Bling and Ooqst, have been presented in leading galleries and museums internationally.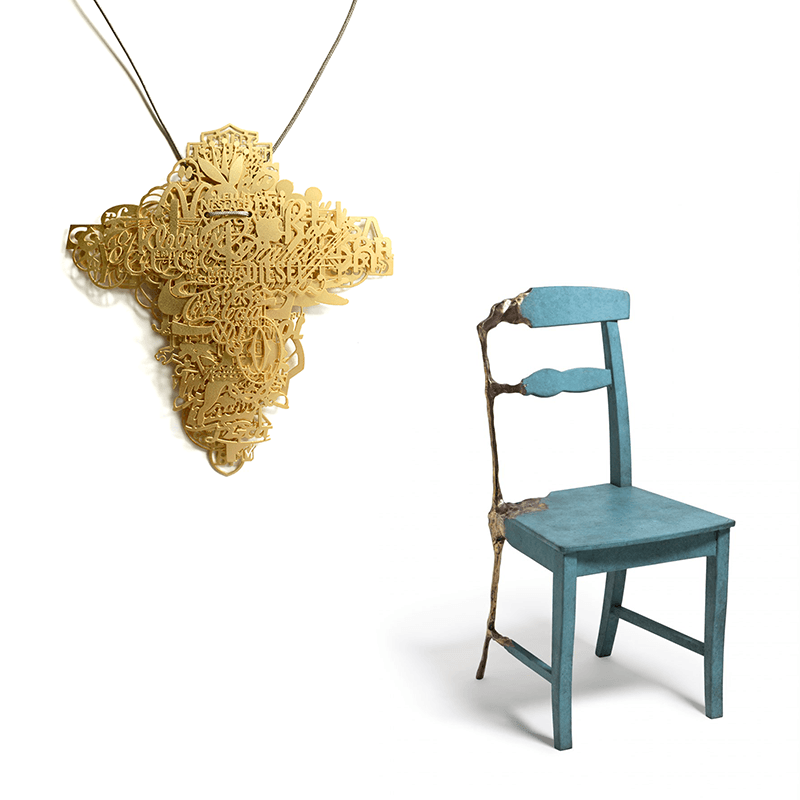 Wolf-Gordon Design Studio collaborated with Tjepkema on "Tjep.Cubism"—a collection of four wallcoverings, an upholstery textile, and a sheer drapery textile. A playful reference to the early 20th century cultural phenomenon, Czech Cubism, this collection features striking geometric patterns that use an isometric representation of a cube as the point of departure.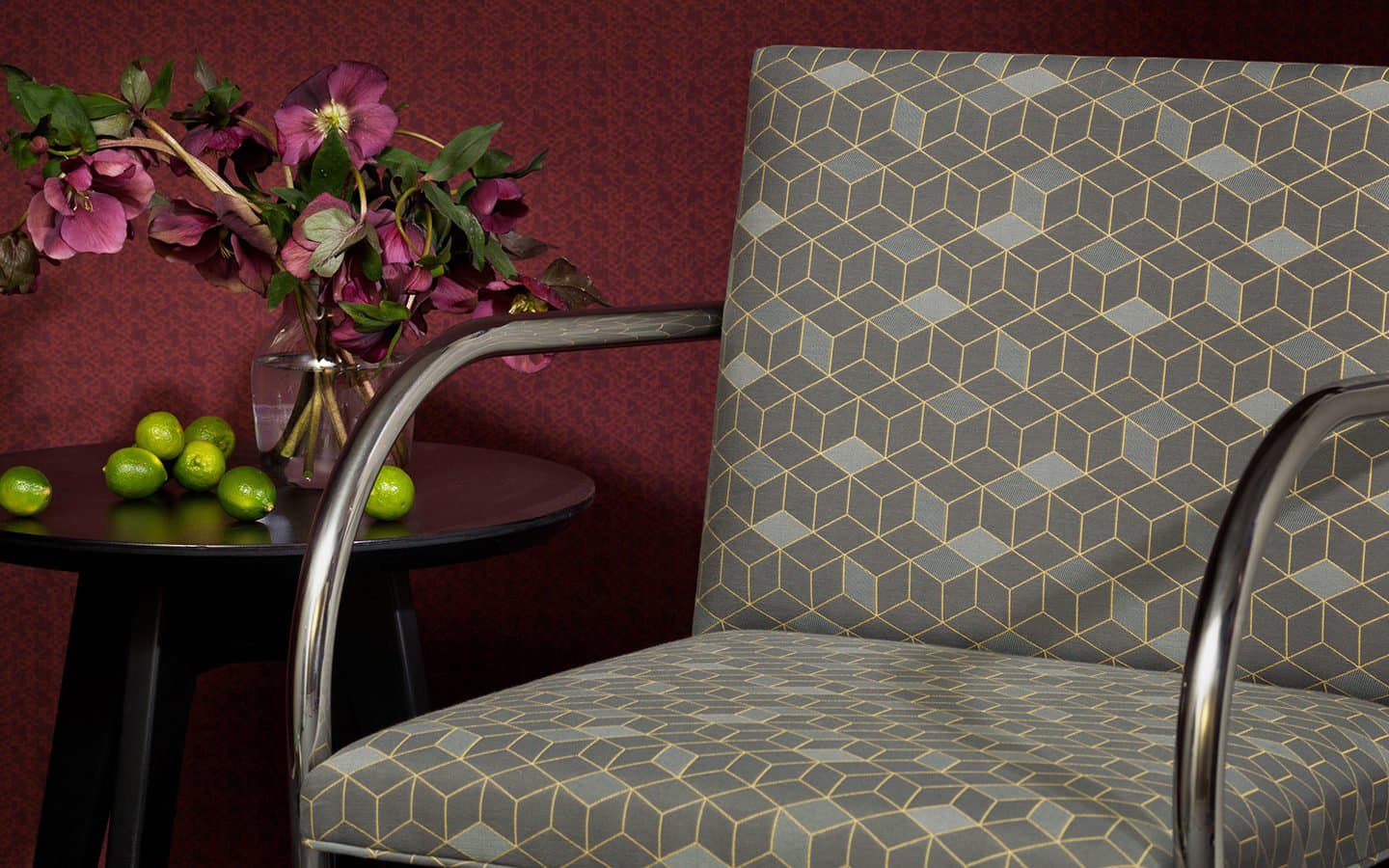 Tjepkema began with Basis, a two-dimensional matrix cube design for a solution-dyed nylon/rayon/cotton blend upholstery textile that utilizes weave structures to impart depth and three-dimensionality. From there, he designed the following patterns: Osmosis, a Type II wallcovering with a large scale wave-like patterning achieved by varying line weights of the cube design; Metamorphosis, an olefin/polyester textile wallcovering that uses a "weathering" of the Basis pattern in columns that fade in and out of the weave structure; and Connections, which deconstructs and recomposes the original pattern at a small scale, creating a visual texture on Type II vinyl.
" I chose the most fundamental architectural shape as a starting point for the new collection: the cube. From there, my challenge was to add poetry, creativity, and dynamics to the most formal architectural shape imaginable—an invitation to break away from formality and live to the fullest."

—Frank Tjepkema, principal of Tjep.
Taking the Basis design even further afield are: Fragmentation, a gossamer-like, Trevira CS sheer drapery textile that floats planes of the cubes in alternately dense agglomerations and empty space; and, Baroque, a digital print wallcovering on Mylar, which sees Tjepkema executing a heroic merging/decomposition of a damask motif into the cube elements. Because it is digitally printed, the scale and color of Baroque can be customized by WG Customs Lab.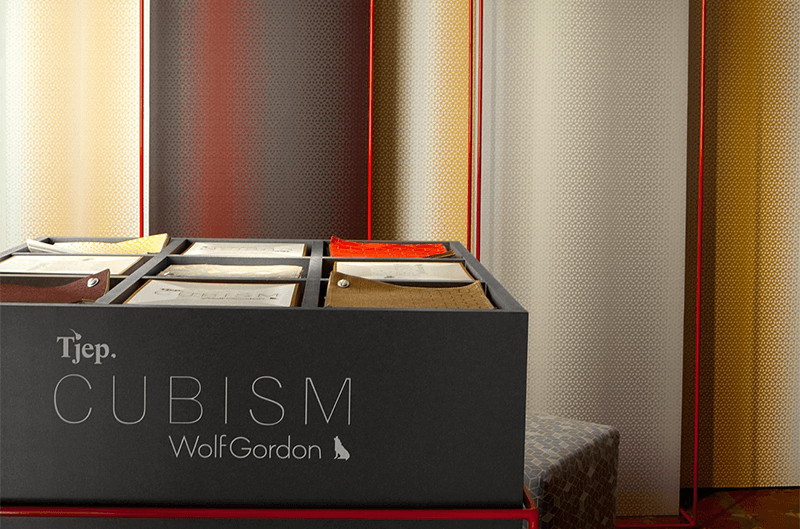 In April 2015, Tjep.Cubism made its international debut at the Milan Salone in the Spazio Rossana Orlandi. The collection was introduced in the US at NeoCon®, Chicago, June 2015.