Published in Interior Design
By Georgina McWhirter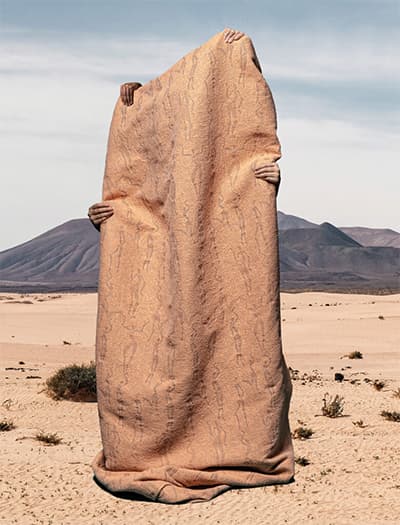 Venus Williams is well-known as a tennis champion. But she's also acing it off the court. At this year's NeoCon, her firm V Starr launches its first-ever product collaboration: Muse, an upholstery line with Wolf-Gordon that celebrates the power of women. Rounds of drawings went back and forth between Williams and V Starr principal Sonya Haffey and Wolf-Gordon CCO Marybeth Shaw and senior textile designer Kathrin Hagge, culminating in the three uplifting patterns, which come in a range of colorways that cleverly incorporate various pronouns (think Alabasther). There's Elena, a matelassé of dancing figures rendered in post-consumer polyester and nylon; Ora, a bleach-cleanable polyester-nylon on which twisting, gradated helices vibrate with energy; and Frida, a poly-acrylic blend where black and white twisted yarns resemble kinetic brushstrokes on a chromatic ground. "I'm so proud of the patterns and colors," Williams says. "Venus," Shaw adds, "is the ultimate example of female strength." Game, set, match.