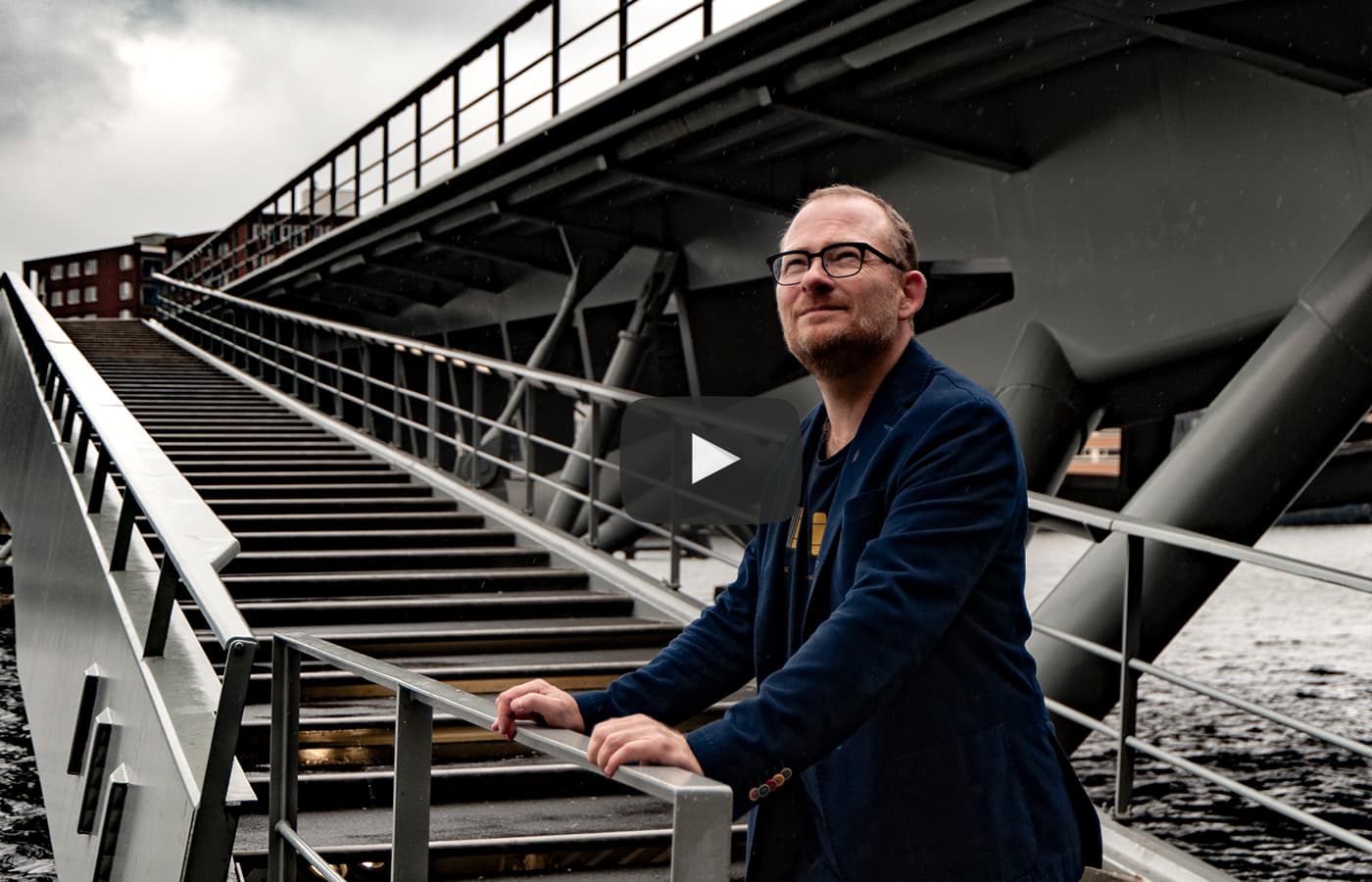 Frank Tjepkema (born 1970) is a Dutch designer based in Amsterdam. He works in interior design, architecture, product design and jewelry. After growing up in Geneva, Brussels and New York, Tjepkema settled in the Netherlands where he graduated cum laude from the Design Academy in Eindhoven in 1996 and obtained a master's degree from the Sanberg Instituut in Amsterdam in 1998. Tjepkema's graduation project on artificial nature drew immediate attention and was selected for the Droog Design collection.

In 2001, Tjepkema started Tjep. The Studio is aimed at working with a broad range of clients to create outstanding design projects infused with "Tjep. Soul." Here are his "10 Commandments":
1. Thou shalt not makest boring designs.
2. Thou shalt let anything and everything relevant trigger thy thoughts.
3. Thou shalt embrace the possibilities offered by the digital revolution. Thou shalt embrace the possibilities offered by any revolution.
4. By all means thy focus shalt remain craftsmanship and impeccable quality in every project and product.
5. All the while thou shalt remember not to conform to systems, dogmas or preconceptions, not even thy own ones.
6. Thou shalt not conform to what wondering souls call the market.
7. Thou shalt not conform to trends, thou wilt serve thy brothers and sisters by living thy own trend.
8. Thou art not to be demotivated by what is referred to as the crisis.
9. Every time, O mortal, thou shalt deliver more than is required, or thy soul shan't be vinomadefied.
10. Reminder: thou shalt not makest boring designs.
In parallel to leading the design studio, Frank Tjepkema provokes audiences worldwide through his engaging art and exhibition pieces, such as the Recession Chair, Bling Bling and Zwerm Eindhoven. He explains, "These pieces can have a certain irony yet are created with love for the subject." Tjepkema's work can be found in galleries and in the permanent collections of museums worldwide.

Join Wolf-Gordon CCO Marybeth Shaw for a conversation with Tjepkema on IG Live, Thursday, October 15th at 12 pm EST.