This extraordinary natural resource has been around for thousands of years and is part of Portugal's heritage. Remains from artifacts ranging from women's footwear to cask stoppers to roofing dating from the fourth century BC prove its potential. One of the first references to the sustainability of the cork oak tree was made by the Greek philosopher Theophrastus, amazed with "the ability that this tree has to renew its bark after it has been removed".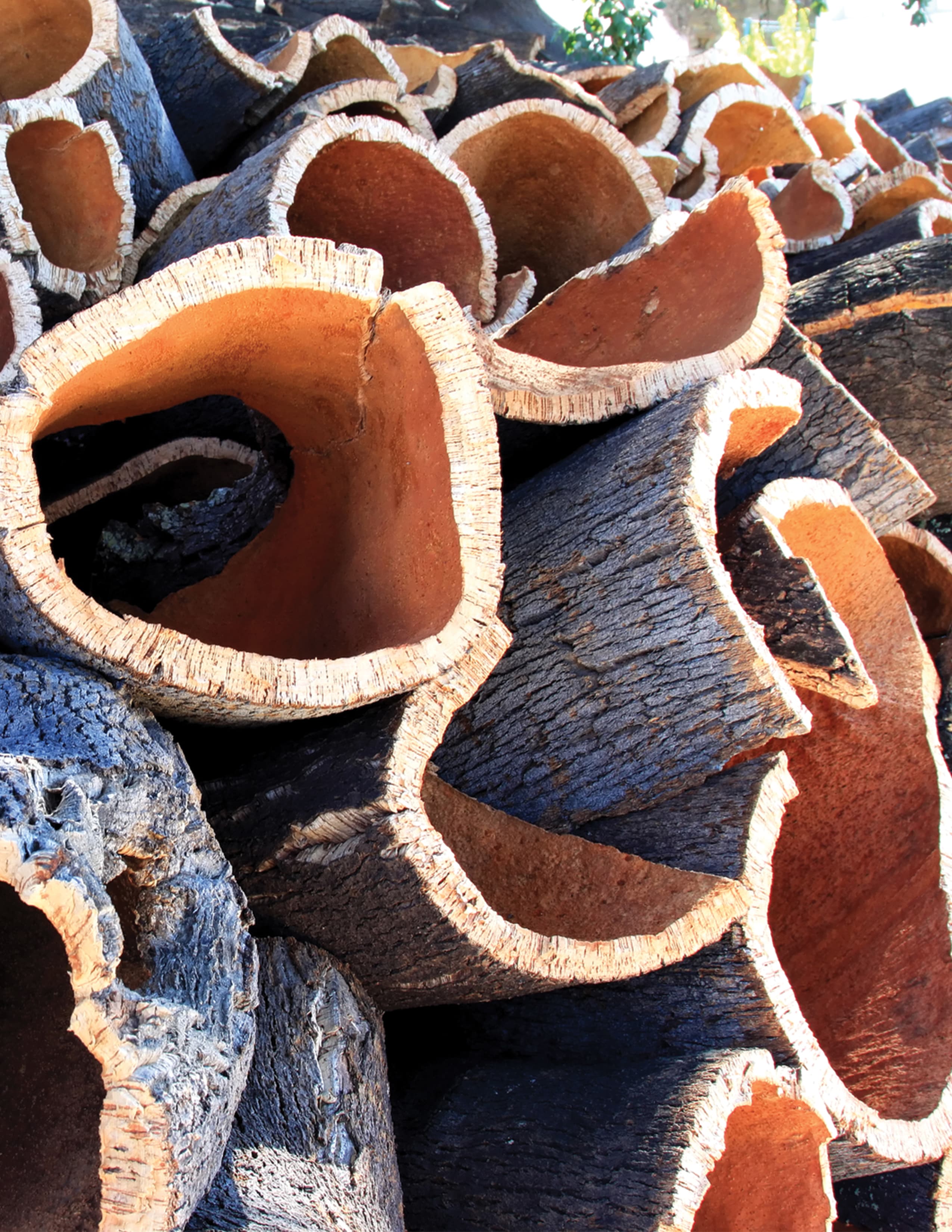 All cork comes from a "live" oak tree that is stripped of its bark and regenerates every 9 to10 years. New bark is then allowed to grow while maintaining the forest's ecological process. Stripping is a manual process and the trees are never cut down. The cork used for our upholstery and wallcovering textiles is customarily selected from the yield of trees that are 80 to 120 years old. Our cork products come from Portugal and Spain, where laws protect thousands of acres of forest. In turn, these forests protect hundreds of species of birds, animals, and plants. There is enough cork today in Portugal's forests to last more than 100 years, and the cork industry sustains more than 15,000 employees in remote areas.
Cork's harvesting process is heavily legislated and regulated. From the acorns to the leaves to the branches to the tannins contained in the wood, nothing is wasted from the cork oak tree. Raw cork is 100% biodegradable, recyclable, and renewable. The final product is processed free of artificial chemicals, conflict minerals, flame retardants, phthalates, and solvents.
As an upholstery textile, cork is high-performing, meeting all ACT standards. Its intrinsic qualities make it impermeable to liquids, mildew-resistant, hypo-allergenic, and a good insulator. Wolf-Gordon offers a broad selection of cork textile patterns and colors, which can be used for upholstery as well as wallcoverings.