It's here and it's worth the hype! Introducing the award-winning Sirona, our new inherently antimicrobial upholstery. Textile designer Kathrin Hagge curated a soothing palette for this highly textural woven, featuring colorways that are perfect for multiple markets. Unlike most antimicrobial fabrics that contain harmful topical chemical treatments, Sirona is woven with Protect+ technology*—a process in which natural copper and silver salts are embedded into the yarn. Protect+ does not wear off, wash away, or weaken over time. By combining Protect+ with REPREVE® post-consumer recycled polyester, a super high-performing textile was created.

Wolf-Gordon is the first upholstery supplier to introduce this product, developed in collaboration with Geo. Sheard Fabrics and Coats Group. Previewed at NeoCon 2021, Sirona was honored with a Silver "Best of NeoCon" award for Performance & Specialty Textiles.
*Protect+ has a 99.9% efficacy rate against many well-known pathogens, according to a study conducted by the University of Iowa Microbiology Lab.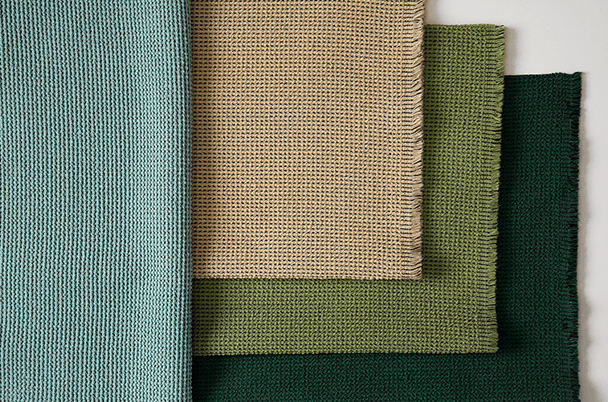 Here are 5 key facts you need to know about Sirona:
It meets or exceeds all ACT performance standards, and attained 100,000 double rubs on the Wyzenbeek test.
It will stand up to bleach-, peroxide-, and disinfectant-based cleaners, while maintaining a soft hand and appearance.
Supple, lightweight, and easy to upholster, it will stretch around the complex curves of ergonomic furniture.
It is woven with 100% REPREVE post-consumer recycled polyester.
It is free of all Kaiser Permanente and LBC Red List chemicals of concern, and meets Healthier Hospital/Practice Greenhealth requirements.
Note: Sirona does not include a stain repellent finish because it was found to interfere with the antimicrobial properties.