Coppice

SKU:

CPC 602

Colorway:

UPPITY GREY

Category:

Wallcovering

Material:

Acoustical

Collection:

Acoustical

Rendering: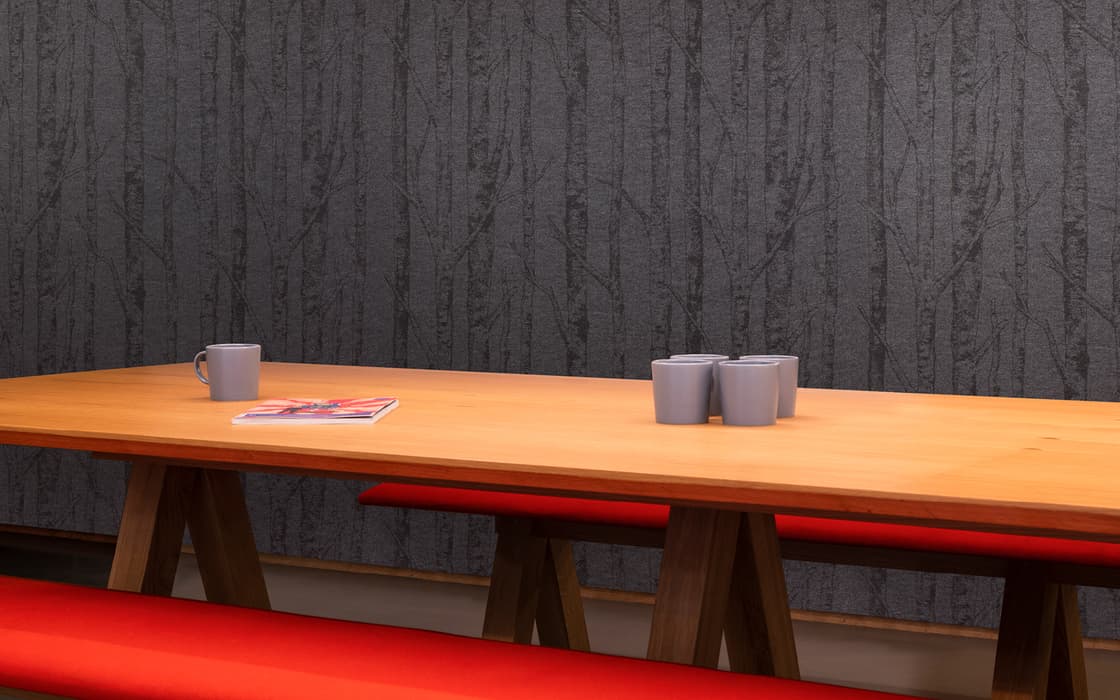 Backing

:

Fused Polyester

Weight

:

25.00 oz per linear yard

Hanging Information

:

Straight Hang, Random Match

Fire Rating

:

ASTM E84 (Adhered) Class A
Flame Spread: 5
Smoked Developed: 10

Wet and Dry Crocking

:

Passes AATCC 8--Wet: Grade 4;

Breaking Strength

:

Seam Slippage: Passes ASTM D5034--Warp: 299.0 lbs

Abrasion

:

- 40000 cycles, Martindale

Pilling

:

Passes ASTM D3511--Grade 3

Colorfastness to Light

:

Passes AATCC 16-Grade 5 @ 40 hours

Flame Resistance

:

Passes Cal TB 117-2013, AB2998 compliant

Cleaning Code

:

A diluted bleach solution can be used

Noise Reduction Coefficient

:

0.2

Low emitting--passes Cal 01350 standard (LEED EQ 4.2)

Product contains 95.0% post-consumer recycled content

Free of conflict minerals, heavy metals, phthalates(BBP, DBP, DEHP, DIDP, DINP, DnHP, DnOP), solvents

Listed in the Mindful Materials library

If order is under 30 yards, then there is a cutting charge of $6.00 per yard.

Please note there is a 15yd minimum as this pattern is made to order.

Calculations should be verified by an installer prior to ordering.
Coppice
This forest of graceful trees creates a serene backdrop that celebrates nature's beauty. A micro-etching process utilizing a laser beam renders the design in very fine lines of varied depths, which create tonal variations and give a dimensional quality to the botanical drawing. Reproduced on our "Uppity Grey" Felted acoustical material, the durable wallcovering is bleach cleanable and fade resistant.
Learn More