Rattan

SKU:

RTT 607

Colorway:

SMUDGY

Category:

Wallcovering

Material:

Acoustical

Collection:

Acoustical

Rendering: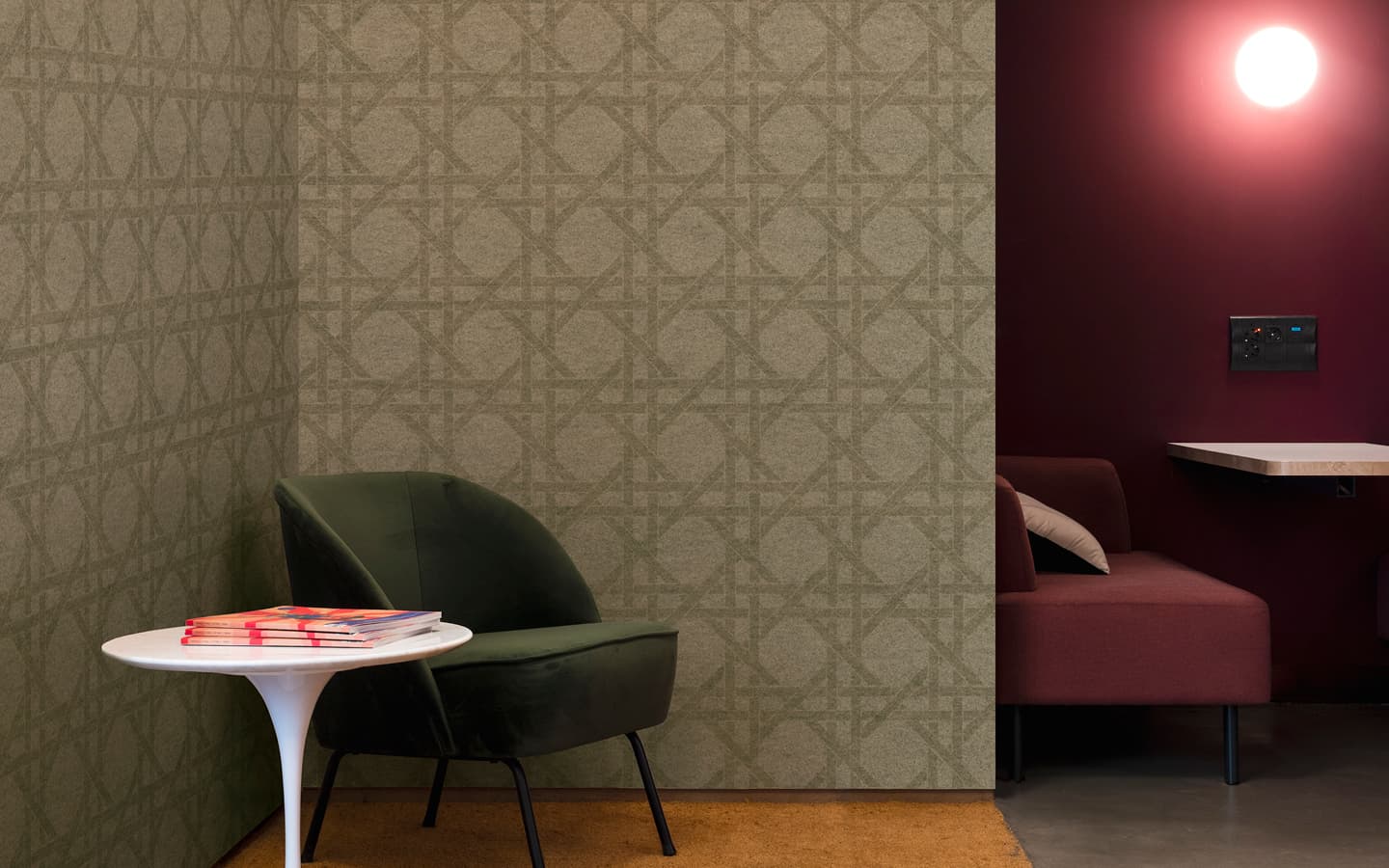 Backing

:

Fused Polyester

Weight

:

25.00 oz per linear yard

Hanging Information

:

Straight Hang, Straight Match

Fire Rating

:

Class A, as per ASTM E84 (Adhered)
Flame Spread: 5 / Smoke Developed: 10

Flame Spread: / Smoke Developed: 90

Wet and Dry Crocking

:

Passes AATCC 8--Wet: Grade 4;

Breaking Strength

:

Seam Slippage: Passes ASTM D5034--Warp: 299.0 lbs

Abrasion

:

— 40000 cycles, Martindale

Pilling

:

Passes ASTM D3511--Grade 3

Colorfastness to Light

:

Passes AATCC 16--Grade 5 @ 40 hours

Flame Resistance

:

Passes Cal TB 117-2013, without flame retardant

Cleaning Code

:

A diluted bleach solution can be used

Noise Reduction Coefficient

:

.2

Low emitting--passes Cal 01350 standard (LEED EQ 4.2)

Product contains 95.0% post-consumer recycled content,

Free of PVC, conflict minerals, heavy metals, phthalates(BBP, DBP, DEHP, DIDP, DINP, DnHP, DnOP), solvents

If order is under 30 yards, then there is a cutting charge of $4.00 per yard.

Please note there is a 15yd minimum as this pattern is made to order.
Rattan
This large-scale version of a traditional crafted pattern used for rattan cane chair backs and seating has been micro-etched on the "Smudgy" taupe colorway of our Felted material, for use as sound-absorbent wallcovering.
Learn More