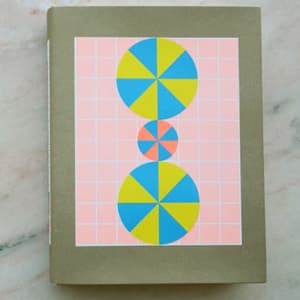 This limited-edition book arose out of the visual artist Sigrid Calon's (@sigridcalon) curiosity to discover new forms and color combinations. It is an homage to the endless potential of the Square, the Circle and the Grid, and contains subtle references to sources of inspiration from the past and present.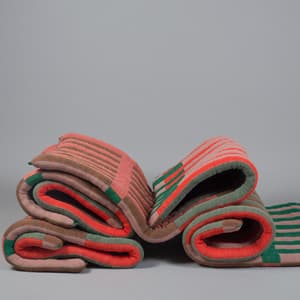 In her work, Gomez, of the amgs studio (@anamgomezsuarez) constructs knitted filled bands, and forms a rhythmic combination of colors and uneven lines. The construction can be reshaped to sit, sleep, read, cover up, or lie down, and adapts actively to one's body. Produced in a small atelier in Antwerp, Belgium, the creation is a combination of handcraft and small industrial techniques.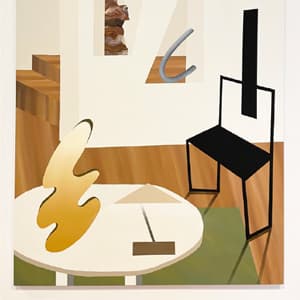 This is a painting by the Paris-based artist, designer and architect, Garance Vallée (@royalgarance), who recently had her debut US solo exhibition, "Portrait de Famille," at the Carvalho Park Gallery in Brooklyn. The exhibition featured a suite of paintings, drawings and sculptures in Vallée's distinct and indelible language. Inspired by Surrealism, and with overtones of Brancusi and Leger, her painted interior spaces are suspended between representation and abstraction, volume and silhouette, tangibility and fiction, inquiry and play.