Welcome to the Wolf-Gordon Showroom at NeoCon 2022!
Featured throughout our space is the CHROMALIS Collection by Bradley L Bowers. Three digitally printed upholstery textiles and one wallcovering demonstrate this New Orleans-based designer's unfettered sense of color and pattern.

In Graffito, the intensity of aerosol art is juxtaposed to the delicate pointillism of Impressionism.
In Fauna, aerial snapshots of a digital landscape are the basis for studies in distortion.
In Phantom, algorithms generate intersecting linework, creating moiré effects.
Borealis, a wallcovering, attests to the fact that everything in life is in a state of flux—spectral forms morph into view with a hint of subtle movement.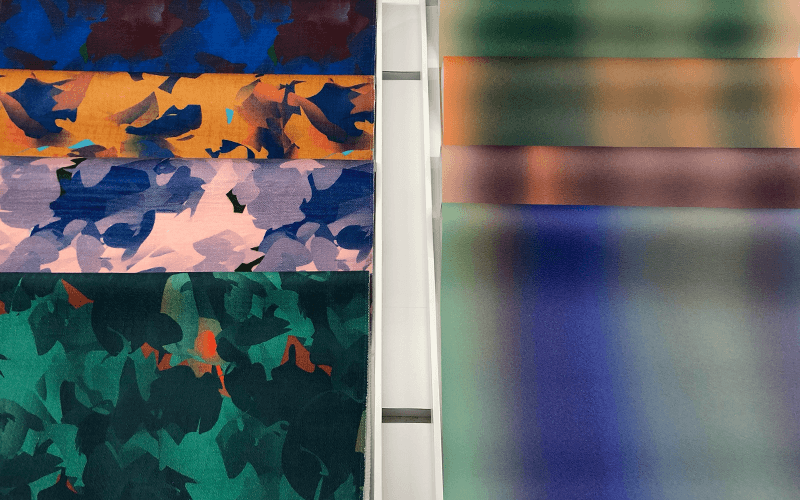 Each of the CHROMALIS designs comes in four colorways and the upholstery is produced on high-performing Supreen®, which has a built-in moisture barrier and a super soft, luxurious hand.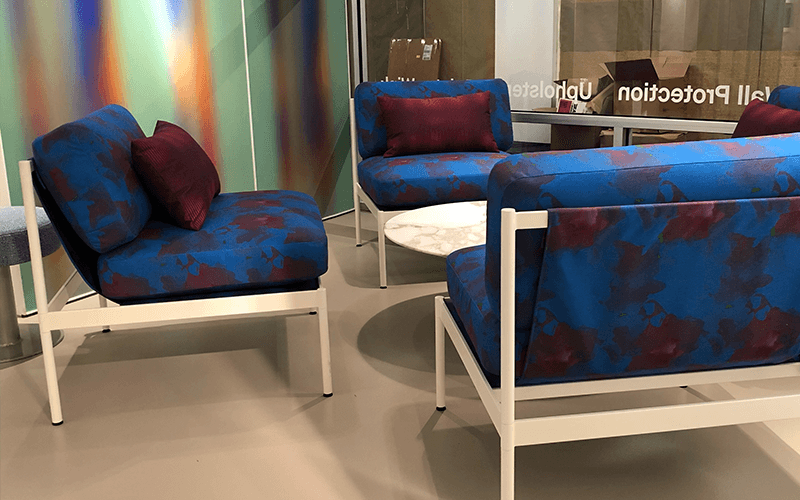 Wolf-Gordon is the leader in exquisitely designed, PVC-free wallcovering and wall protection. Our CLAIR® type II wallcovering is offered in 14 different patterns and has a rich, matte finish.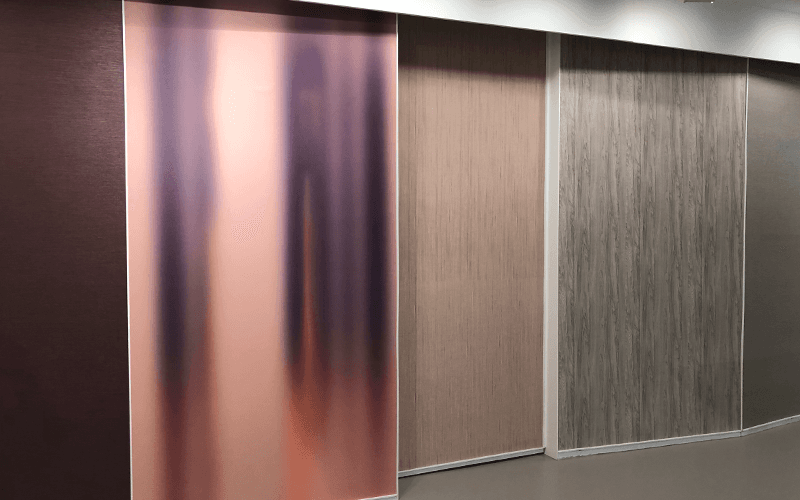 RAMPART® Resolve™ flexible wall protection is also PVC-free and passes all the stringent test requirements of rigid sheet goods. Like RAMPART®, RAMPART Resolve eliminates the need for trim, hardware, and extra labor costs. And, when you apply RAMPART Resolve over Stronghold® wall liner, you can transform a rough wall, like CMU blocks or tile, into a beautiful, sustainable surface, without furring out the wall.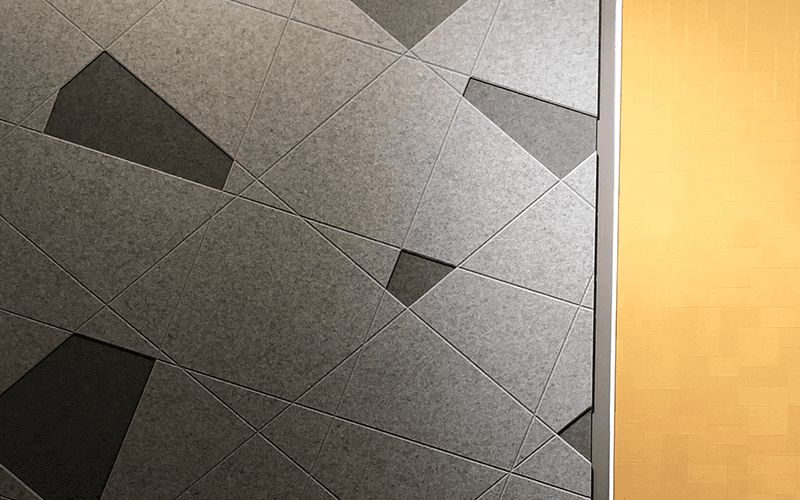 Following months of working from home, we are returning to all kinds of indoor communities and, more than ever before, acoustical comfort is integral to our wellbeing. So, we're introducing GATHER™ Acoustical Materials with design options in printed patterning, engraving, cutouts and deep dimensional constructions. GATHER can be applied directly to walls, layered, or installed to divide space.

We look forward to hosting you in our showroom this week but if you can't come to Chicago, we invite you to contact your Account Executive to learn more.