Elena

SKU:

ENA 6622

Colorway:

BlUSh

Category:

Upholstery

Material:

Polyester/Polyester Blend

Collection:

Woven Upholstery

Rendering: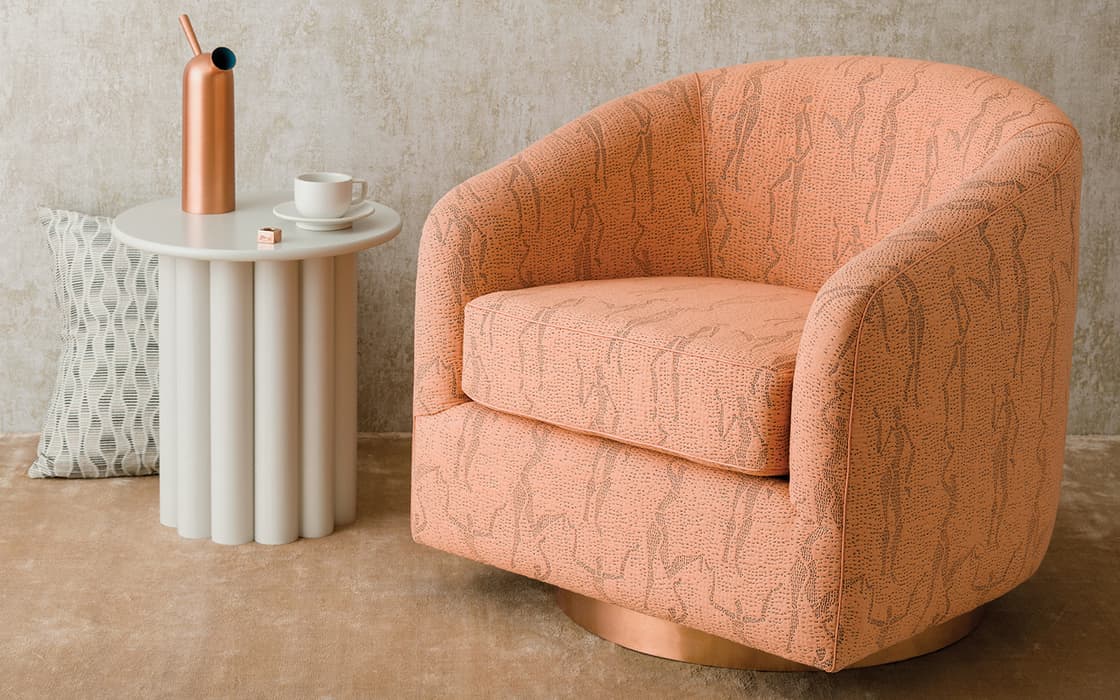 Content

:

83% Polyester, 17% Nylon

Finish

:

Spill- and stain-resistant treatment

Weight

:

31.75 oz per linear yard

Repeat

:

27" H x 28.75" V

Wet and Dry Crocking

:

Passes AATCC 8—Wet: Grade 5; Dry: Grade 5

Abrasion

:

100000 double rubs, Wyzenbeek

Pilling

:

ASTM D751 (Brush Pill)—Class Grade 4.5

Seam Slippage

:

Passes ASTM D4034—Warp: 62.7 lbs - Warp: 62.7 lbs

Colorfastness to Light

:

Passes AATCC 16—Grade 4.5 @ 40 hours

Flame Resistance

:

Passes Cal TB 117-2013, AB2998 compliant

Cleaning Code

:

W-S = Clean with either a water- or solvent-based agent; a diluted bleach solution can be used

Product contains 83.0% post-consumer recycled content

Free of conflict minerals, heavy metals, PFC/PFOA/PFOS, phthalates (BBP, DBP, DEHP, DIDP, DINP, DnHP, DnOP), PFAS

Listed in the Mindful Materials library

This product conforms to the Healthier Hospitals initiative of Practice Greenhealth
A moisture barrier can be added to this textile. The minimum order is one bolt, in increments of full bolts only. Please call Customer Service at 800 347 0550 for details.
Elena
© V Starr | Inspired by movement and dance, Elena is the figurative feature of The Muse Collection. Developed by V Starr, the interior design firm founded by Venus Williams, this matelassé upholstery textile sports stylized female figures that represent interconnectedness and cheer. Horizontal and vertical nylon stitches that flow throughout the durable, recycled polyester fabric give it a quilted quality. The colorway names, "Alabasther", "Blush", "Panther", and "Junipher", cleverly integrate the pronouns "her" and "us", and the four hues act as anchors for the entire collection.