Erba

SKU:

ERB 6553

Colorway:

POLYNESIA

Category:

Upholstery

Material:

Tekloom®

Collection:

Woven Upholstery

Rendering: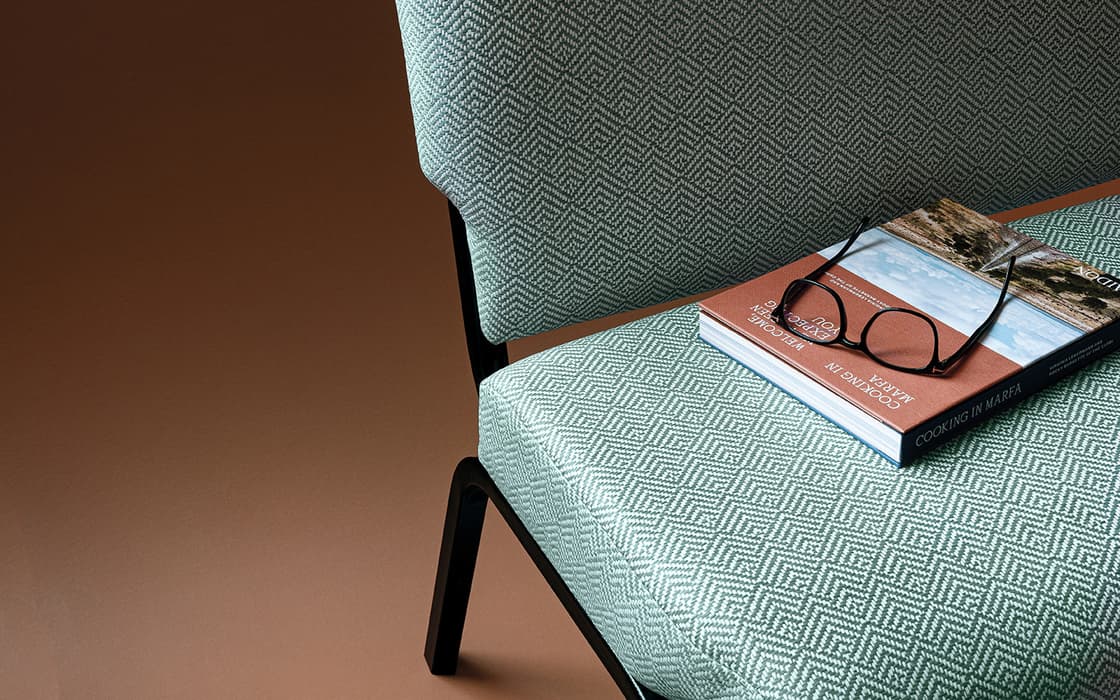 Content

:

88% Polyester, 12% Thermoplastic Elastomer

Finish

:

Tekloom® PFAS-free, graffiti-proof, impermeable treatment

Weight

:

20.00 oz per linear yard

Wet and Dry Crocking

:

Passes AATCC 8—Wet: Grade 5; Dry: Grade 5

Breaking Strength

:

Passes ASTM D5751--Warp: 26.2 lbs - —Weft: 26.2 lbs

Marine Applications

:

IMO FTP Code 2010 - Pass

Abrasion

:

1000000 double rubs, Wyzenbeek

Seam Slippage

:

Passes ASTM D4034—Warp: 74.5 lbs - Warp: 74.5 lbs

Colorfastness to Light

:

Passes AATCC 16—Grade 5 @ 40 hours

Flame Resistance

:

Passes Cal TB 117-2013, AB2998 compliant, Passes NFPA 260/UFAC

Cleaning Code

:

W-S = Clean with either a water- or solvent-based agent; a diluted bleach solution can be used

Free of conflict minerals, heavy metals, PFC/PFOA/PFOS, phthalates (BBP, DBP, DEHP, DIDP, DINP, DnHP, DnOP)

Printed with solvent-free inks

Listed in the Mindful Materials library

This product conforms to the Healthier Hospitals initiative of Practice Greenhealth
*Abrasion test results exceeding ACT Performance Guidelines are not an indicator of product lifespan. Multiple factors affect fabric durability and appearance retention.
Erba
This Tekloom® upholstery is constructed with a bonding process that integrates stain resistance and a moisture barrier on the surface of the material, greatly enhancing its durability. Tested to over a million double-rubs*, Erba resists ink and stains, is graffiti-proof, and impermeable. In addition to diluted bleach, the fabric will hold up to a variety of cleaning and disinfecting agents used in healthcare.
Compliant with Cal Prop 65 and the Healthier Hospitals program of Practice Greenhealth®, Erba is ideal for any interior that requires the highest performing upholstery. The surface is easy to clean with a dry towel and water, and diluted bleach and a variety of healthcare cleaners/disinfectants can also be used.