Float

SKU:

FOA 6272

Colorway:

RUST

Category:

Upholstery

Material:

Nylon/Nylon Blend

Collection:

Woven Upholstery

Rendering: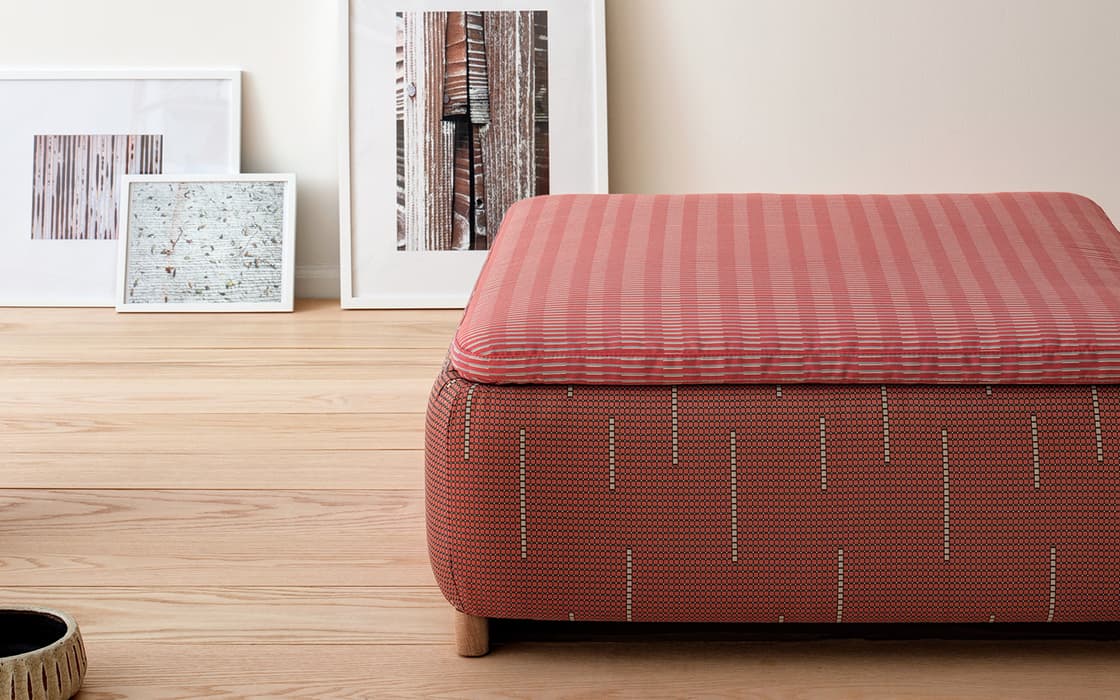 Content

:

83% Polyester, 17% Nylon

Finish

:

Spill- and stain-resistant treatment

Weight

:

18.13 oz per linear yard

Repeat

:

9.25" H x 12.375" V

Wet and Dry Crocking

:

Passes AATCC 8 — Wet: Grade 5; Dry: Grade 5

Abrasion

:

100000 double rubs, Wyzenbeek

Pilling

:

Passes ASTM D3511—Grade 4

Seam Slippage

:

Passes ASTM D4034--Warp: 70.6 lbs - Passes ASTM D4034--Weft: 99.7 lbs

Colorfastness to Light

:

Passes AATCC 16 —Grade 4.5 @ 40 hours

Flame Resistance

:

Passes Cal TB 117-2013, AB2998 compliant, Passes NFPA 260/UFAC

Cleaning Code

:

W-S = Clean with either a water- or solvent-based agent; a diluted bleach solution can be used

Product contains 83.0% post-consumer recycled content

Free of conflict minerals, heavy metals, PFC/PFOA/PFOS, phthalates (BBP, DBP, DEHP, DIDP, DINP, DnHP, DnOP), solvents

Listed in the Mindful Materials library

This product conforms to the Healthier Hospitals initiative of Practice Greenhealth
A moisture barrier can be added to this textile. The minimum order is one bolt, in increments of full bolts only. Please call Customer Service at 800 347 0550 for details.
Float
© Aliki van der Kruijs | Float was the first pattern developed by Aliki van der Kruijs for the VEER collection. It came about from her paper explorations, where cut out linear sections of boxes were realigned off of an established grid. A new pattern arises from this slight out of line movement. To preserve the strong graphic quality of the "floating" segments, yarns with differentiated colors were used when weaving the upholstery fabric. The polyester/nylon construction is offered in seven distinctive colorways—each composed of four harmonious tones derived from photos van der Kruij shot of architectural elements.

This upholstery textile can be cleaned with a 1:4 bleach to water dilution.


Learn more about the Collection