Points

SKU:

POIT 5843

Colorway:

BROCADE

Category:

Upholstery

Material:

Wool/Wool Blend

Collection:

Woven Upholstery

Rendering: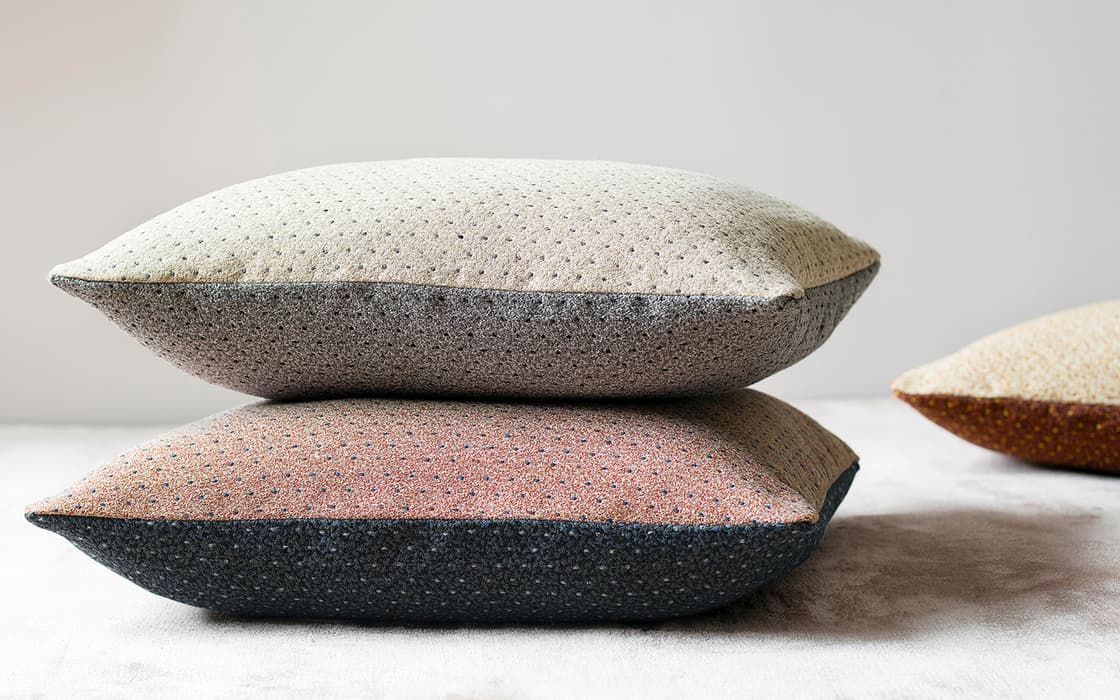 Content

:

55% Polyester, 30% Nylon, 15% Wool

Weight

:

15.33 oz per linear yard

Wet and Dry Crocking

:

Passes AATCC 8—Wet: Grade 4.5; Dry: Grade 4.5

Abrasion

:

100000 double rubs, Wyzenbeek

Pilling

:

ASTM D751 (Brush Pill)—Class Grade 4.5

Seam Slippage

:

Passes ASTM D4034—Warp: 84.0 lbs - Warp: 84.0 lbs

Colorfastness to Light

:

Passes AATCC 16—Grade 5 @ 40 hours

Flame Resistance

:

Passes Cal TB 117-2013, AB2998 compliant, Passes NFPA 260/UFAC

Cleaning Code

:

S = Clean only with a water-free dry cleaning solvent

Free of conflict minerals, formaldehyde, heavy metals, phthalates (BBP, DBP, DEHP, DIDP, DINP, DnHP, DnOP), solvents

Listed in the Mindful Materials library

This product conforms to the Healthier Hospitals initiative of Practice Greenhealth
The following treatments can be added to this textile: Nanotex or Nanotex w/antimicrobial, plus a moisture barrier or an acrylic backing. The minimum order is one bolt, in increments of full bolts only. Please call Customer Service at 800 347 0550 for details.
Points
© Mae Engelgeer | Drawing from her cross-market experience, Mae Engelgeer designed this versatile upholstery textile with a soft, residential appeal. The plush polyester/nylon/wool blend charts a grid of small dots atop an organic granite-like pattern that seems to surface from behind a gauzy veil. Like its companion—Mass and Merge—Points was engineered to meet the industry's durability and safety standards. Using the same sophisticated palette, the eight colorways of Points harmonize well with the other two patterns.
Learn more about the MATTER collection