Segment

SKU:

SEG 6004

Colorway:

AEGEAN

Category:

Upholstery

Material:

Acrylic/Acrylic Blend, Sunbrella® Contract

Collection:

Woven Upholstery

Rendering: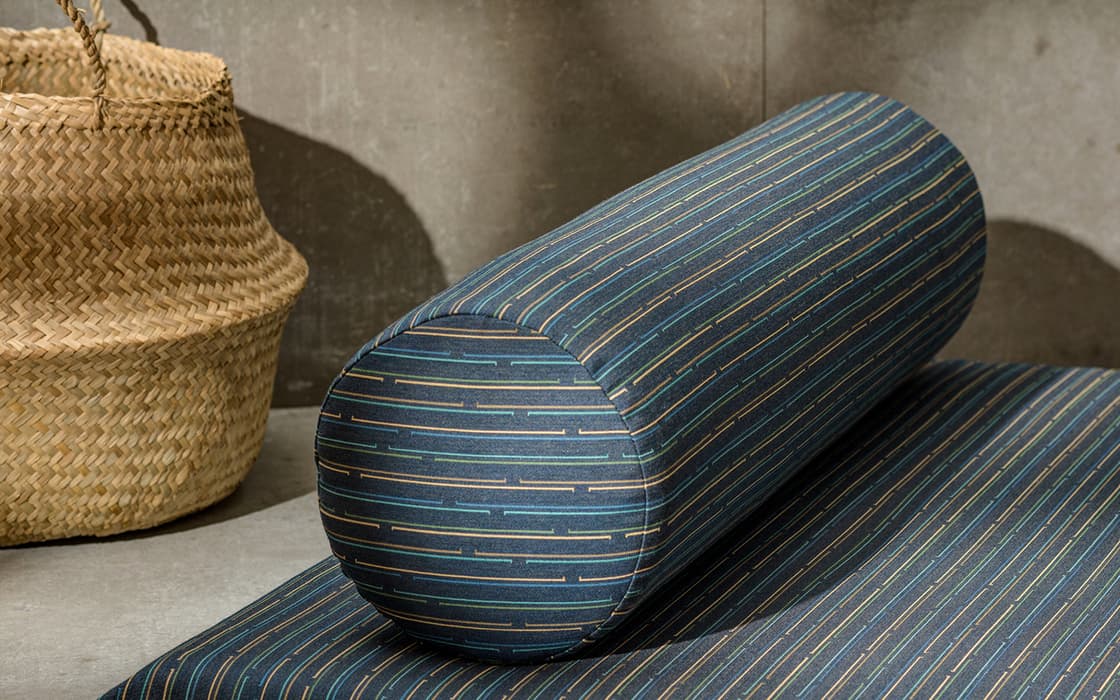 Content

:

63% Acrylic, 37% Polyester

Finish

:

Spill- and stain-resistant treatment

Weight

:

14.98 oz per linear yard

Repeat

:

17.04" H x 3.5" V

For Indoor/Outdoor Use

:

Antimicrobial, mildew resistant, and water repellent

Wet and Dry Crocking

:

Passes AATCC 8 — Wet: Grade 5; Dry: Grade 4.5

Abrasion

:

100000 double rubs, Wyzenbeek

Pilling

:

Passes ASTM D3511—Grade 4

Seam Slippage

:

Passes ASTM D4034--Warp: 81.8 lbs - Passes ASTM D4034--Weft: 73.2 lbs

Colorfastness to Light

:

Passes AATCC 16 —Grade 4 @ 2000 hours

Flame Resistance

:

Passes Cal TB 117-2013, AB2998 compliant, Passes NFPA 260/UFAC

Cleaning Code

:

W-S = Clean with either a water- or solvent-based agent; a diluted bleach solution can be used

Free of conflict minerals, flame-retardant chemicals, phthalates (BBP, DBP, DEHP, DIDP, DINP, DnHP, DnOP)

Listed in the Mindful Materials library

This product conforms to the Healthier Hospitals initiative of Practice Greenhealth
A moisture barrier or acrylic backing can be added to this textile. The minimum order is one bolt, in increments of full bolts only. Please call Customer Service at 800 347 0550 for details.
Segment
In geometry, a line segment is defined as the distance between two points—a concept that is the basis for all architectural drafting. Our Segment upholstery textile is a versatile, streamlined design realized in a Sunbrella® Contract upholstery construction.This indoor/outdoor fabric features highly UV-stable pigments that are resistant to fading and the degrading effects of sunlight. Engineered to meet the diverse challenges of commercial environments, Segment is also certified by Greenguard and NSF/ANSI 336 sustainability standards.
This upholstery textile can be cleaned with a 1:5 bleach to water dilution.