Trilateral

SKU:

TLT 5956

Colorway:

FIG

Category:

Upholstery

Material:

Acrylic/Acrylic Blend, Sunbrella® Contract

Collection:

Woven Upholstery

Rendering: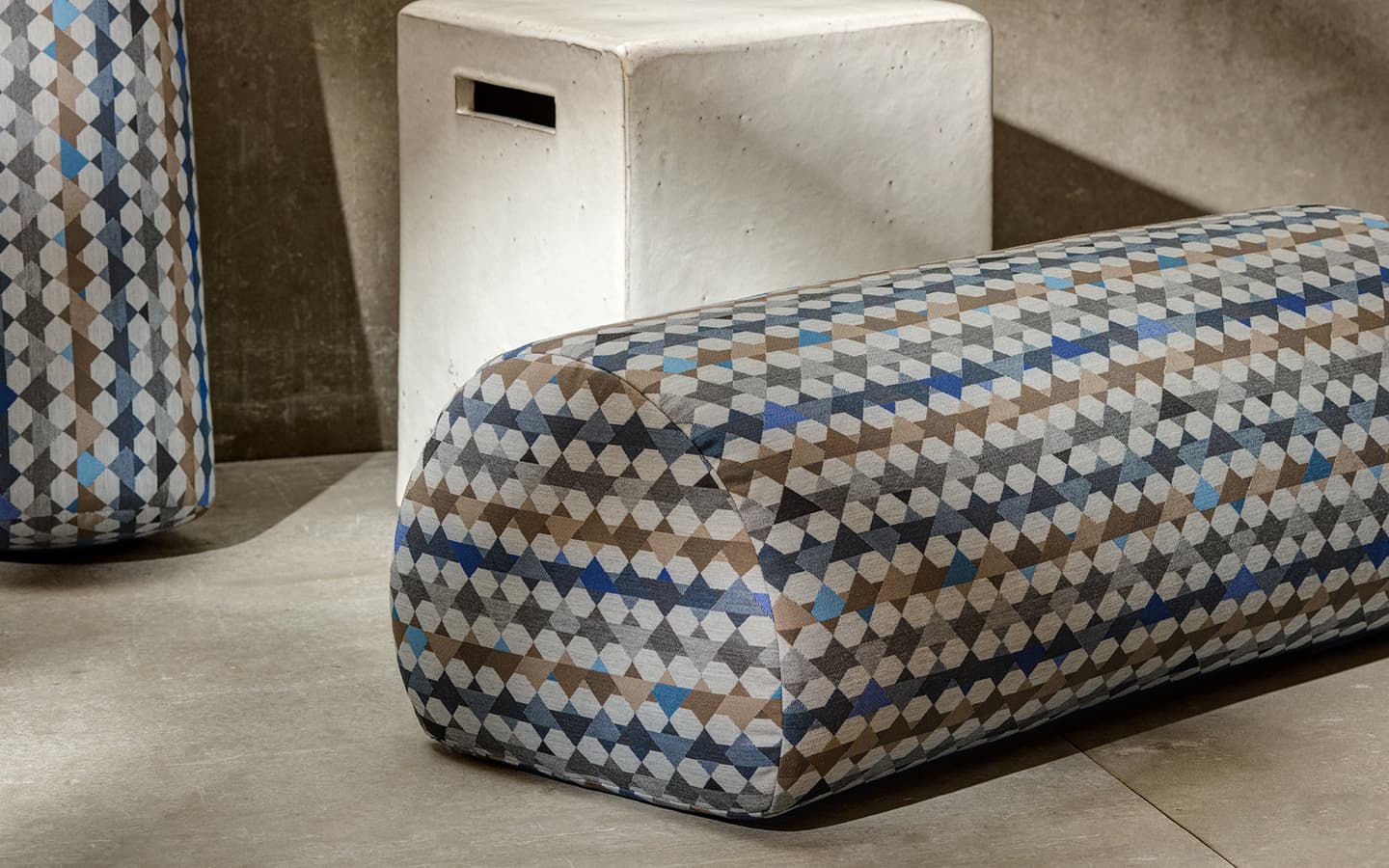 Content

:

68% Acrylic, 32% Polyester

Finish

:

Spill- and stain-resistant treatment

Weight

:

17.57 oz per linear yard

Repeat

:

14.2" H x 7.55" V

For Indoor/Outdoor Use

:

Antimicrobial, mildew resistant, and water repellent

Wet and Dry Crocking

:

Passes AATCC 8--Wet: Grade 5;

Breaking Strength

:

Seam Slippage: Passes ASTM D5034--Warp: 330.0 lbs

Abrasion

:

100000 double rubs, Wyzenbeek

Pilling

:

Passes ASTM D3511--Grade 5

Seam Slippage

:

Passes ASTM D4034--Warp: 83.1 lbs — Passes ASTM D4034--Weft: 60.0 lbs

Colorfastness to Light

:

Passes AATCC 16--Grade 4 @ 2000 hours

Flame Resistance

:

Passes Cal TB 117-2013, without flame retardant, Passes NFPA 260/UFAC

Cleaning Code

:

W-S = Clean with either a water- or solvent-based agent; a diluted bleach solution can be used

Free of conflict minerals, flame-retardant chemicals, phthalates (BBP, DBP, DEHP, DIDP, DINP, DnHP, DnOP)
A moisture barrier or acrylic backing can be added to this textile. The minimum order is one bolt, in increments of full bolts only. Please call Customer Service at 800 347 0550 for details.
Trilateral
Triangles of nautical, seasonal and neutral colors converge and overlap in this playful indoor/outdoor upholstery textile. Resistant to fading, mildew and stains, Trilateral—in a Sunbrella® Contract construction—meets all ACT performance standards and is certified by Greenguard and NSF/ANSI 336 sustainability standards making it well-suited to hospitality, healthcare, and other heavy-use industries.
This upholstery textile can be cleaned with a 1:5 bleach to water dilution.