Vicente

SKU:

VCE 6691

Colorway:

Dusk

Category:

Upholstery

Material:

Polyester/Polyester Blend

Collection:

Woven Upholstery

Rendering: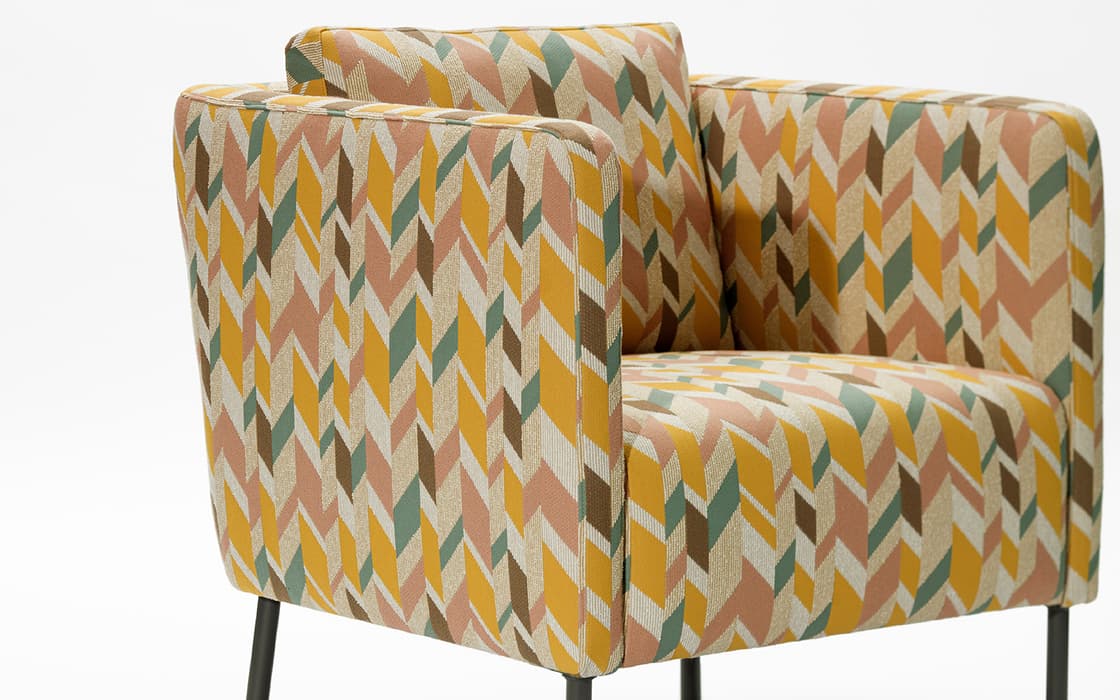 Finish

:

Spill- and stain-resistant treatment

Weight

:

28.00 oz per linear yard

Repeat

:

29.125" H x 20.375" V

Wet and Dry Crocking

:

Passes AATCC 8--Wet: Grade 3;

Breaking Strength

:

Seam Slippage: Passes ASTM D5034--Warp: 217.0 lbs

Abrasion

:

105000 double rubs, Wyzenbeek

Seam Slippage

:

Passes ASTM D4034--Warp: 40.0 lbs — Passes ASTM D4034--Weft: 73.0 lbs

Colorfastness to Light

:

Passes AATCC 16-Grade 4 @ 40 hours

Flame Resistance

:

Passes Cal TB 117-2013, without flame retardant, Passes NFPA 260/UFAC

Cleaning Code

:

W-S = Clean with either a water- or solvent-based agent; a diluted bleach solution can be used

Product contains 52% post-consumer recycled content, Product contains 48% pre-consumer recycled content

Free of conflict minerals, flame-retardant chemicals, PFC/PFOA/PFOS, phthalates (BBP, DBP, DEHP, DIDP, DINP, DnHP, DnOP), PFAS
A moisture barrier can be added to this textile. The minimum order is one bolt, in increments of full bolts only. Please call Customer Service at 212 255 3300 for details.
Vicente
Inspired by the geometric designs used for Native American and Mexican blankets, this multicolored upholstery textile is formed of stripes made of bidirectional parallelograms. Different weave patterns add textural interest to the durable polyester construction. Although the stripes run horizontally up the roll when woven, Vicente can also be upholstered railroaded, with a vertical orientation. The fabric is spill- and stain-resistant and bleach cleanable.