Wolf-Gordon is your go-to resource for the largest variety of real wood wallcoverings made in the USA. With more than 60 species, ranging from Anigre to Zebrawood, you'll find a wood veneer perfect for your interior project.
Our Wood Veneer wallcoverings are constructed from slices of high-grade natural wood, revealing the one-of-a-kind grain patterning of each tree species. In addition to the selection shown on our website, there are a large number of other species available upon request. The most commonly used match for wallcoverings is "book matching", where every other strip is turned over like the pages of a book creating a mirror-image pattern.
When designing LIXIL Headquarters, Gensler selected our BildenWood American White Oak for the entrances and wash stations surrounding this completely touchless restroom.

If you're looking for wood wallcovering with a more predictable or consistent pattern, our BildenWood® collection includes nine varieties that have plank and linear patterning. Composed from premium wood species, these sheets are ideal for large jobs where grain consistency is desired.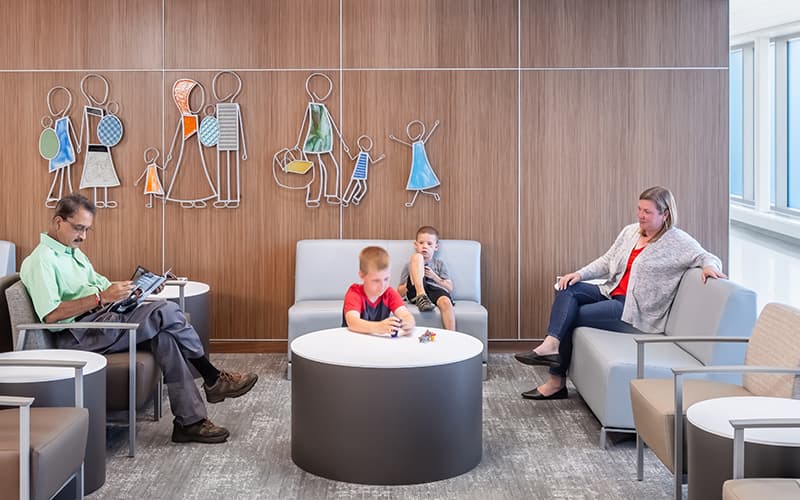 BWBR incorporated our WonderWood Australian Walnut, Qtd in common areas throughout Regions Birth Center, St. Paul MN.
Our WonderWood® wallcoverings are an environmentally friendly alternative fabricated with wood from fast growing trees sourced from sustainable tree farms. A unique manufacturing process produces veneers that simulate both domestic and more exotic tree species, with a more uniform look.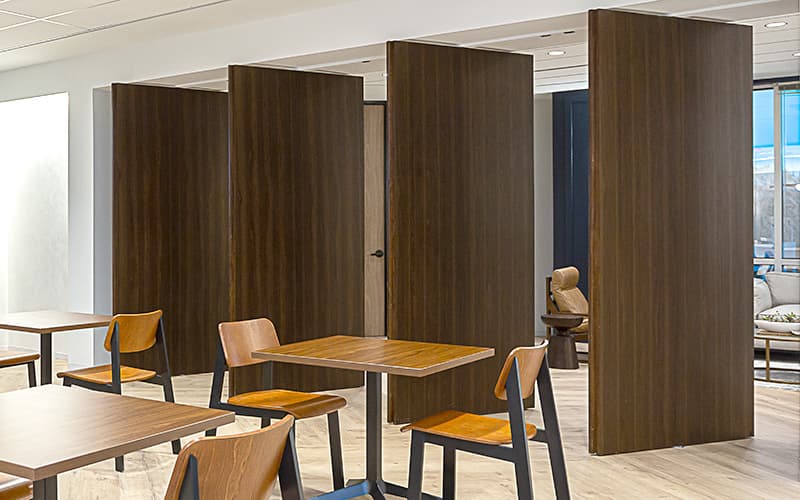 To add a classic, consistent look in remodeling Germer Law Firm's office, IA Interior Architects specified WonderWood Barn Fumed Oak.
All of these wood wallcoverings are available in 2-foot-wide sheets in eight- or ten-foot lengths and are offered with a clear Flat (5 sheen) or Matte (15 sheen) finish. For walls that require multiple sheets to reach from floor to ceiling, "end matching" can be specified to create vertical grain consistency.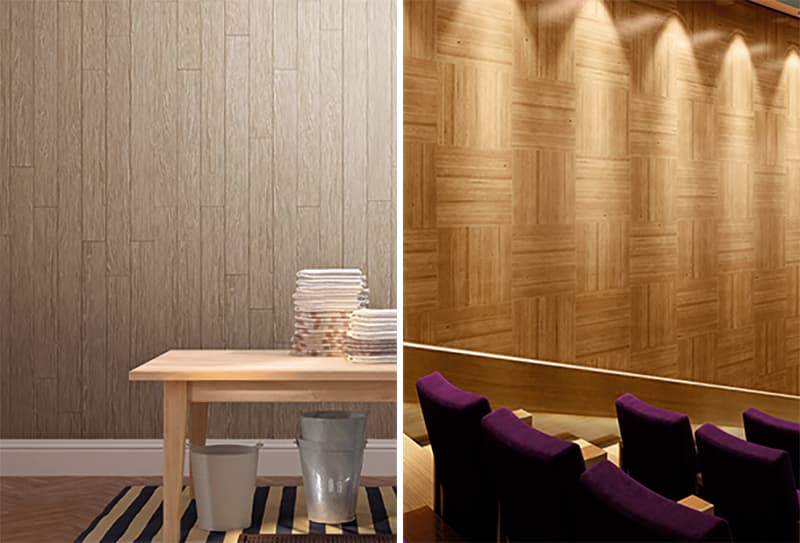 A variety of specialty designs can be achieved, including "Random Plank" (strips cut at a specified width and varied lengths assembled in random fashion), "Chevron Match" (planks cut at a 45º angle and arranged in a "V" formation), and "Parquet Match" (equal size squares cut by the installer and applied in a checkerboard pattern).